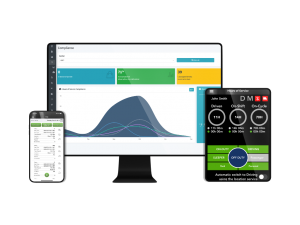 It has been a while since we made posts on our social networks because we have been extremely busy.
The first quarter of 2021 is over, and we are excited to share AT's exciting updates.
– Canada? Canada! Canada… The Canadian ELD Mandate deadline is approaching fast. Our team is 100% dedicated to meet all the requirements and get certified before June 12, 2021.
– We are actively working with the certifying body. Together we started testing procedures required for the certification in Canada.
– We identified two preferred hardware manufacturers to get initially certified with.  Both hardware providers are established and highly respected US players with the state-of-the-art hardware development and multi-million sales.
– We are 90% done with the development of essential Canadian ELD features. Our development team is now on the finish line to make sure that Apollo ELD meets all the Canadian ELD Mandate requirements in June.
– New Product is coming! We are growing vertically, we are big believers of a more sophisticated and focused approach towards the ELD niche and its connected solutions. Please follow our social media for more info.
– Our sales doubled in comparison with the 1st quarter of 2020! This has been a strong quarter in terms of sales. The coordinated work of the sales team would be impossible without a new great addition to the team and consistent sales strategy.
– New website is in works! It is a high time to revamp the website and make a clear statement about the company's vision and future growth.
Stay tuned for more news from AT.