[ultimate_spacer height="50″][ultimate_heading main_heading="ELD Solutions-Murfreesboro,Tennessee" heading_tag="h3″ main_heading_color="#f2f1ef" main_heading_font_size="desktop:60px;mobile_landscape:30px;mobile:30px;" main_heading_style="font-weight:bold;"][/ultimate_heading][ult_dualbutton button1_text="Get in Touch" icon_link="url:https%3A%2F%2Fassuredtechmatics.com%2Feld-free-trial%2F|title:ELD%20Free%20Trial||" btn1_background_color="#225de8″ btn1_bghovercolor="#ffffff" button2_text="Sign Up for Free Trial" btn_icon_link="url:https%3A%2F%2Fassuredtechmatics.com%2Feld-free-trial%2F|title:ELD%20Free%20Trial||" btn2_background_color="#81d742″ btn2_bghovercolor="#ffffff" btn1_text_color="#ffffff" btn1_text_hovercolor="#2058c9″ btn2_text_color="#ffffff" btn2_text_hovercolor="#81d742″][ultimate_spacer height="60″]
[g5element_heading title="ELD Solutions-Murfreesboro,Tennessee" tag_html="1″ title_typography="%7B%22font_family%22%3A%22%22%2C%22font_weight%22%3A%22%22%2C%22font_style%22%3A%22%22%2C%22font_size_lg%22%3A%2230%22%2C%22font_size_md%22%3A%22%22%2C%22font_size_sm%22%3A%22%22%2C%22font_size_xs%22%3A%22%22%2C%22align%22%3A%22%22%2C%22text_transform%22%3A%22%22%2C%22line_height%22%3A%22%22%2C%22letter_spacing%22%3A%22%22%2C%22color%22%3A%22%22%2C%22hover_color%22%3A%22%22%7D"]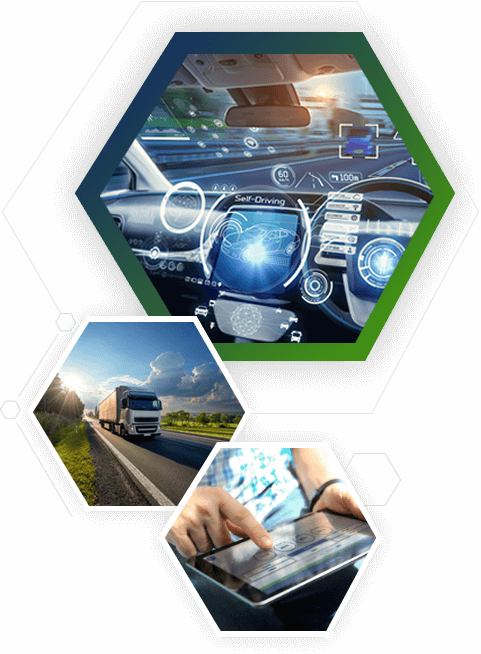 [ultimate_spacer height="60″][ultimate_spacer height="60″][ultimate_spacer height="60″][ultimate_spacer height="60″][ultimate_spacer height="60″][ultimate_spacer height="60″][ultimate_spacer height="60″][ultimate_spacer height="60″][ultimate_spacer height="60″][ultimate_spacer height="60″][ultimate_spacer height="60″][ultimate_spacer height="60″]
[ultimate_spacer height="60″][ultimate_heading main_heading="Assured Techmatics ELD Solutions" heading_tag="div" main_heading_color="#00468c" sub_heading_color="#333333″ alignment="left" main_heading_margin="margin-bottom:15px;" main_heading_font_size="desktop:28px;" sub_heading_font_size="desktop:16px;"]Assured Techmatics ELD Solutions is the most driver-friendly, easy-to-use, and affordable for safety, compliance, and dispatch. Assured Techmatics
ELD
Solutions is a fully compliant, certified, and very driver-friendly system. Several key states' rules are also supported, in addition to multiple languages along with almost every major hardware and more than 20 devices. Assured Techmatics ELD System completes
IFTA
reports and
Driver Vehicle Inspection Report
compliant with the US as well as Canadian Schedule 1, Ontario, and Quebec regulations are also included in our solution.[/ultimate_heading][ultimate_spacer height="20″][ultimate_heading main_heading="Key features of Assured Techmatics ELD Solutions:" heading_tag="div" main_heading_color="#00468c" sub_heading_color="#333333″ alignment="left" main_heading_margin="margin-bottom:15px;" main_heading_font_size="desktop:28px;" sub_heading_font_size="desktop:16px;"].
Extremely easy to use, easy to navigate between screens
Fully ELD compliant
Multiple hardware support
IFTA support
Key intrastate driving rules support
Canadian and Mexican rules support
Spanish and Canadian French language support
Integrated dispatch
Android and iOS smartphone and tablet support
[/ultimate_heading]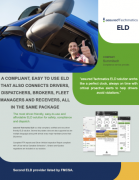 [ultimate_heading main_heading="We are simply a pleasure to work with!" main_heading_color="#306935″ sub_heading_color="#7f8894″ sub_heading_margin="margin-bottom:32px;"]Assured Techmatics™ is a family of sophisticated
fleet management solutions f
or compliance and for improving your business overall. Assured Techmatics'
ELD
,
Vehicle Fleet Tracking
and
Analytics
are fully integrated within Our
Fleet Management Systems
and all accessible from a single sign-on.
Sharing valuable data is enabled to provide a comprehensive holistic approach to improve your business operations. At the same time, many of the products and devices can be ordered separately to fit your budget, allowing you to grow gradually over time.[/ultimate_heading][ultimate_spacer height="50″][g5element_heading layout_style="style-02″ title="For more information and to become a reseller contact:" title_typography="%7B%22font_family%22%3A%22Poppins%22%2C%22font_weight%22%3A%22500%22%2C%22font_style%22%3A%22normal%22%2C%22font_size_lg%22%3A%2228%22%2C%22font_size_md%22%3A%22%22%2C%22font_size_sm%22%3A%22%22%2C%22font_size_xs%22%3A%22%22%2C%22align%22%3A%22%22%2C%22text_transform%22%3A%22%22%2C%22line_height%22%3A%22%22%2C%22letter_spacing%22%3A%22%22%2C%22color%22%3A%22%2300468c%22%2C%22hover_color%22%3A%22%22%7D" subtitle_typography="%7B%22font_family%22%3A%22%22%2C%22font_weight%22%3A%22300%22%2C%22font_style%22%3A%22normal%22%2C%22font_size_lg%22%3A%22%22%2C%22font_size_md%22%3A%22%22%2C%22font_size_sm%22%3A%22%22%2C%22font_size_xs%22%3A%22%22%2C%22align%22%3A%22center%22%2C%22text_transform%22%3A%22%22%2C%22line_height%22%3A%22%22%2C%22letter_spacing%22%3A%22%22%2C%22color%22%3A%22%23808995%22%2C%22hover_color%22%3A%22%22%7D" description_typography="%7B%22font_family%22%3A%22Poppins%22%2C%22font_weight%22%3A%22300%22%2C%22font_style%22%3A%22normal%22%2C%22font_size_lg%22%3A%2224%22%2C%22font_size_md%22%3A%22%22%2C%22font_size_sm%22%3A%22%22%2C%22font_size_xs%22%3A%22%22%2C%22align%22%3A%22center%22%2C%22text_transform%22%3A%22%22%2C%22line_height%22%3A%2224px%22%2C%22letter_spacing%22%3A%22%22%2C%22color%22%3A%22%23808995%22%2C%22hover_color%22%3A%22%22%7D"]
[bsf-info-box icon_type="custom" icon_img="id^80|url^http://assuredtechmatics.com/wp-content/uploads/2019/10/Assured-contact-icon.fw-1.png|caption^null|alt^null|title^Assured-contact-icon.fw (1)|description^null" img_width="36″ pos="left" desc_font_size="desktop:20px;"]+1 305-971-6777[/bsf-info-box]
[bsf-info-box icon_type="custom" icon_img="id^81|url^http://assuredtechmatics.com/wp-content/uploads/2019/10/Assured-contact-icon-2.fw-1.png|caption^null|alt^null|title^Assured-contact-icon-2.fw (1)|description^null" img_width="36″ pos="left" desc_font_size="desktop:20px;"]resellerinfo@assuredtechmatics.com[/bsf-info-box]
[ultimate_spacer height="50″]